Pornstar Info
Videos with Mia Malkova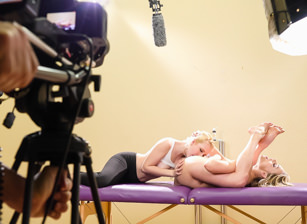 Date added:
2016-03-22
Rating:
Comments:
0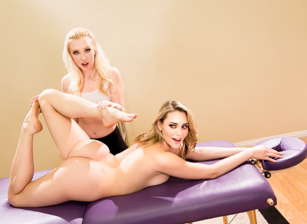 Date added:
2016-03-21
Rating:
Comments:
9
Description :
Samantha Rone is welcoming Mia Malkova in the spa where she works, instructing her to undress. Mia is a little nervous with no towel to cover her up. It's clear that Samantha is checking Mia out, and it's making her a little uncomfortable. Samantha suggests they do some stretching and massage. Mia is immediately comforted with the sound of Samantha's expertise. Samantha begins piling up Mia's Beautiful skin, and catching glimpses of Mia's beautiful succulent pussy inches away from her oily fingers. Samantha feels so attracted to Mia, and her perfect skin, that she can hardly resist the temptation to pull Mia's pussy lips oven and plunger her tongue and fingers deep inside her. But her urges must wait, she has a plan! When Samantha starts playing with Mia's flexible body, Mia's stretching and Samantha's expert massage puts Mia in a trance, moaning, begging for some more stretching, in her tight wet pussy. Samantha purposefully tests the waters by grazing Mia's pussy with her fingers. Mia, protests mildly, making sure not to put Samantha on the spot. Gradually, Samantha's fingers find their way to Mia's pussy and she can't complain, knowing Samantha's fingers and mouth are more exciting than anything she's had in a massage before now. Eventually, Samantha makes Mia cum, and from then on Mia and Samantha can't get enough of one another, plunging their wet tongues and strong fingers into each other's juicy pussies, screaming from the intense orgasmic ecstasy they're both enjoying simultaneously
Categories :
Oil
,
Kissing
,
Pussy Licking
,
Blonde
,
Ass Rubbing
,
69
,
Lesbians
,
Fingering
,
Natural Tits
,
Massage
,
Ass Massage
,
Ass
,
Bubble Butt
,
Cunilingus
,
HD Porn
,
Pornstar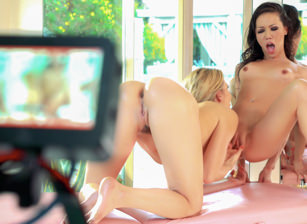 Date added:
2016-03-01
Rating:
Comments:
0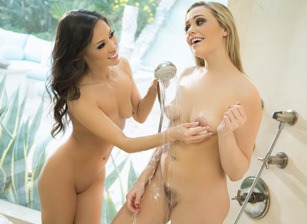 Date added:
2016-02-29
Rating:
Comments:
11
Description :
While Kalina Ryu is looking at lesbian porn she sees blonde bomb shell Mia Malkova on the site and is instantly in love with the American princess. Kalina is probably the luckiest woman on the planet as she hears the front door open and its Mia Malkova in the flesh! Kalina shows Mia toward the massage room and is invited to take a shower. Kalina massages Mia's legs, boobs and butt. Mia doesn't understand why but since there is a language barrier, it is easier to just go with the flow. Once on the massage table, Kalina lathers Mia's body from head to toe, massaging every inch of her body and it starts to become a little weird as Kalina rubs Mia's body with her own. Mia didn't realize it was going to be this sort of massage but goes with the flow. Kalina makes it very apparent that she is in need of some lesbian fornication. Kalina touches Mia's pussy with her mouth making it nice and wet to introduce her gentle fingers inside of Mia's pussy. Mia cums over her face and engages in some hot and spicy foreign fornication!
Categories :
Pussy Licking
,
Brunette
,
Asian
,
Tribbing
,
Shower
,
Body Massage
,
Lesbians
,
Fingering
,
Natural Tits
,
Massage
,
Bubble Butt
,
HD Porn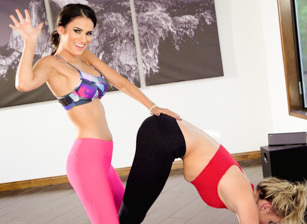 Date added:
2016-02-09
Rating:
Comments:
2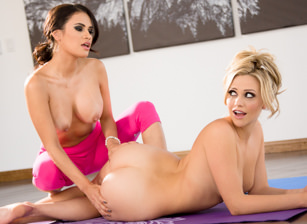 Date added:
2016-02-08
Rating:
Comments:
7
Description :
Mia Malkova rushes to Yoga class, apologizing to her instructor Vanessa Veracruz for being late. Vanessa tells Mia she didn't miss anything since there is no class today, but offers her a private lesson, because Mia came from so far, and since Vanessa has the time. Vanessa starts Mia off with a basic pose, having Mia extend her ripe-peach ass in the air, touching her hands all the way to her feet. Vanessa admires Mia's ass, and glides her hands all over her smooth body. After a few poses, Mia complains of a sore neck and Vanessa takes control, rubbing Mia's neck, but doesn't want to put oil all over her top. Vanessa suggests they make this into a naked yoga session. Mia feels comfortable enough to expose her boobs to another girl, as does Vanessa. Vanessa rubs Mia's back and neck, then slowly grabs onto Mia's natural boobs knowing this is what Mia wants. Mia and Vanessa exchange tender kisses. Vanessa is ready and eager to taste Mia's soft, supple pussy lips. Mia's eyes roll back in heavenly rapture, shaking from an intense orgasm. It's now Vanessa's turn to be pleased sexually, she spreads her legs wide apart, inviting Mia to tease the outside of her pussy lips making them nice and wet. Mia pushes her fingers deep inside Vanessa's pussy, for the ultimate and most sensual yoga class ever seen!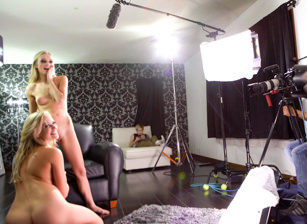 Date added:
2016-01-26
Rating:
Comments:
0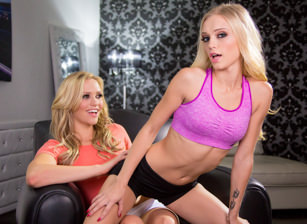 Date added:
2016-01-25
Rating:
Comments:
10
Description :
Mia Malkova's been having a kind of rough and slow day. As an experienced masseuse she's very open to new experiences, and chance encounters. They say you make your luck when your heart is open to every opportunity. That is exactly how Mia and Alex live their lives, taking it by the reigns and making sure that they don't miss even one potential chance at what life has to offer. Alex shows up with her flyers for her new pole dancing classes. A big trend now, given that women are looking for new ways to embrace their bodies and get exercise at the same time. Mia shows her interest, and Alex suggests they exchange the class for a massage. Mia's 100% on board. When she shows up to Alex's place, she wasn't expecting what followed, though, anyone with her lesbian mindset can be pleasantly surprised when any lesbian experience happens. Alex lays her lap dance on Mia, showing her all the moves. Mia can hardly contain herself. She wonders what could happen next, but before you know it, all their tight clothing is peeled off and instead of a lesbian lap dance or a simple all girl massage they're sucking one another's breasts and pulling their soft lesbian bodies closer together all at the same time. When they find themselves hornier than they had expected, Mia lays Alex back on her leather chair to massage her little pink lesbian clit with her expert tongue. This full service exchange is not over yet, and before their thigh busting orgasms they show each other the true meaning of a full exchange, copying one another through every horny position, giving one another the lesbian exchange they were both hungry for from the moment they met.

Categories :
Kissing
,
Pussy Licking
,
FaceSitting
,
Blonde
,
Skinny
,
Tattoo
,
Lesbians
,
Fingering
,
Natural Tits
,
Ass
,
College
,
Cunilingus
,
HD Porn
,
Petite
,
Shaved

Pictures with Mia Malkova